About Us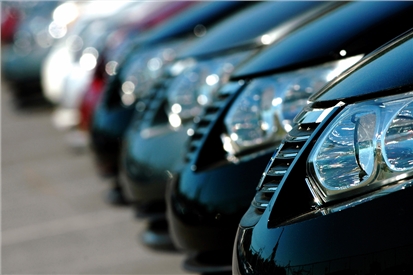 Chillicothe Auto Sales offers you some of the best in low price used cars, trucks, and vans. We are located in Chillicothe, Illinois. We are an independant family owned small business with many years in the auto industry. We are a low price used car dealership specializing in buying, selling, trading, detailing, and financing used vehicles. We have lenders available that can guarantee financing for anyone, nationwide recognized warranties, and elite detailing services. With years of experience in the used car market, our dealership is committed to offering high-quality, pre-owned vehicles to our customers at the great price they deserve. With many vehicle shopping options available, we differentiate ourselves by understanding our local car-buying community and satisfying its needs; helping valued local customers like you, find the vehicle that's the "right fit". Our goal is for you to be so delighted with your vehicle purchase that you will happily recommend us to friends and family. Customer referrals are the ultimate compliment.
When you are searching for a low-priced car, truck, or van, we can provide you with the best deals. We thoroughly inspect all our inventory to know we are selling a safe, reliable vehicle. We offer warranties that can be purchased on currently owned vehicles or newly acquired vehicles. We are happy to offer automotive detailing for exterior and interior of your cherished vehicles also. Chillicothe Auto Sales has lenders available to finance customers who have been turned down for financing that car they choose. We have an elite Guaranteed Financing program that helps all people qualify for the car they choose. Yes I did say all! The program helps restore your credit to get better deals and future credit offers. Chillicothe Auto Sales has first-rate customer service because we are a small business that can accommodate your wants and interests without sending you through multiple departments. Our business is superior to all others because your satisfaction is our top priority. The financing programs we offer include Credit Restoration and Guaranteed Financing for everyone.
Credit Restoration
Chillicothe Auto Sales strives to offer you low cost and dependable transportation at great prices. Sometimes getting credit is not so easy. If you have never had a credit card or loan before, or defaulted on a credit card or loan before, many finance companies will not give you that needed opportunity to refresh and create good credit for yourself again. Our banks have recieved millions of dollars to help customers build no credit and bad credit customers a positive credit history. Lenders on hand report your purchase and pay history on up to 3 credit bureaus while paying down your purchase. Customers have raised their score as high as 100 points in a 2 year contract period. This is great plan for the customer that is tired of being denied based on not having credit or having bad credit.
How it Works
Thank you for your interest in our Guaranteed Credit Approval Program! Here is a bit of information about how this program works… At Chillicothe Auto Sales we give everyone a chance to finance a vehicle regardless of your credit history. All you need is your proof of residence and income and you can drive away a reliable nice vehicle today! Regardless of your credit score we say YES! Bad Credit, Repo's, Foreclosure, No Credit, Bankruptcy's ALL OK! GUARANTEED! All you need to drive away today is…
1.Proof of income (paystub, cancelled checks, or bank statement)
2.Proof of residence (Utility bill, mailed bank statement, cell phone bill)
3.6 personal references (name, address, and phone number)
4.Down Payment or Trade in with a Title in your name
We are able to offer Guaranteed Credit Approval because our program is specially designed to help everyone regardless of credit to get ahead in life. This program will help to build or rebuild your credit by reporting to the major credit bureaus on a monthly basis. The average credit increase is 100 points over a 24 month term. Here are some benefits of having a great credit score
. 1.Ability to obtain major credit cards
2.Higher purchasing power
3.Obtain low interest future loans with little to no money down
4.Ability to purchase a home with a low interest mortgage
There are many payment options available such as: weekly, bi-weekly, monthly payments, or automatic withdrawal from your checking or savings account. To fill out an application please click the contact link and fill out some contact information. From there, you will be contacted by a finance specialist as soon as possible. Please be sure to specify which vehicles you are interested in.
Contact Information
We're at

Address

224 W Walnut St
Chillicothe, IL 61523

We're Open

Monday to Friday

from 9:00 AM to 5:00 PM

Saturday

from 10:00 AM to 2:00 PM

Sunday

Closed

Call Us at

Contact Number

309-274-2233



E-mail Us at